Wednesday, November 7, 2012!
Dear Anne & Carter:
Where I live, people climb up on the sand dunes on Route One and write messages in ice plant every day. Usually it's love notes, or Happy Birthday Joe!' type of things; but yesterday's read: BAROCK THE VOTE! And Thank Goodness he did!! I make no bones about being a lifelong Democrat: the people's party, in comparison to Republicans who seem more to be about business and money.
I can now put my 'Women for Obama' button away with my flashing red white and blue beads and pin that reads Barack Obama 2008. I wonder if my mother still has the little rhinestone pin I had back in 1952 and 1956 that read 'Adlai.' Adlai Stevenson was a very smart man (a Democrat) who ran and lost twice against a very popular military golfer type: Dwight D. Eisenhower. His button read just 'I Like Ike.'
All week I wore an Obama t-shirt I got for making phone calls for him in 2008. It says 'ONE VOICE CAN CHANGE THE WORLD.'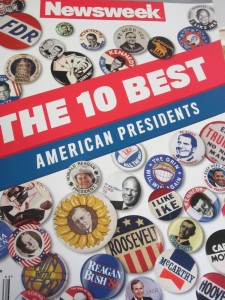 IF ONE VOICE CAN CHANGE
A ROOM
THEN IT CAN CHANGE
A CITY
IF IT CAN CHANGE A CITY
THEN IT CAN CHANGE
A STATE
IF IT CAN CHANGE A STATE
THEN IT CAN CHANGE
A NATION
IF IT CAN CHANGE A NATION
THEN IT CAN CHANGE
THE WORLD
That's may be a pretty hard concept for you to fully understand right now; but truly: every person young or old, small or large, dark-skinned or white, gay or straight, deserves to be heard, and yes to vote for people who will have the power to make decisions that will affect their lives.
Elections are a lot different now. Way TOO different if you ask me. Back then I walked neighborhoods knocking on doors with my father, and explaining the different ideas to people. Today I'm glad this election is over, because far too much money was spent on often nasty and bitter television ads, many of them lies. The most money ever spent on an election today's Washington Post said. TWO BILLION DOLLARS: $2,000,000,000. I don't even know if I got the zeroes right! That's a disgrace … imagine what good that kind of money could do if it were spent on your schools, on health, welfare, roads and even emergency disaster relief.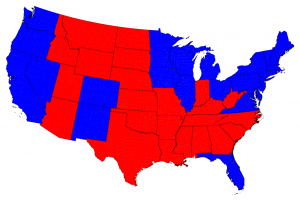 I guess you were sleeping by the time our president gave another of his rousing speeches. The theme was about working together. The line that will go down in history like John F. Kennedy's "Ask not what your country can do for you, but what you can do for your country" will be "America's never been about what can be done for us. It's about what can be done by us together…" He ended with reminding us we "we remain more than a collection of red states and blue states. We are and forever will be the United States of America."
Carter and Anne, we are so lucky to live in this country! I think we should all wear purple tomorrow to show the beautiful color that results when red and blue are mixed. Just think of all the good things that could happen if we set aside our differences and worked for the common good!
I hope I am around to imagine or maybe even witness your growth, like we saw the President's daughter's Sasha and Malia on stage with him this year and four years ago. I am encouraged that might actually happen by something President Obama said about hope: "I have always believed that hope is that stubborn thing inside us that insists, despite all the evidence to the contrary, that something better awaits us so long as we have the courage to keep reaching, to keep working, to keep fighting."
Just think, perhaps in 2016 and 2020 I'll be with you to celebrate the election of the first woman president! Pay attention in school, it's important.
I love you.
Grandma Pat