April 26, 2016
Dear Annie:
As I was surfing the TV dials the other night I came across a new video-concert special by Beyonce called "Lemonade." Now I've heard her music and liked some of it, but don't watch music videos much and hadn't seen more than fleeting images of her body. Well the first video opened with a song that sounded like a prayer and lots of images of angel-types with long Afro-dreads pushing up through stretchy robes. The words on the close-caption I need to use at my age, seemed spiritual in some way that I didn't understand, but kind-of liked.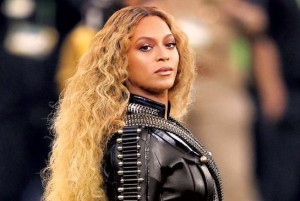 But then, on song #2, Beyonce started ranting about her ex-husband (Jay-Z) who'd cheated on her, and she picked up a baseball bat and bounced her barely covered buxom breasts down a street, while she smashed the windows of not one, but dozens of cars! Now that is what I call gratuitous violence. Meaning un-necessary. Excessive. Awful. Not to mention illegal; I was hoping she'd get caught. And I wondered about the thousands of dollars it cost to make that video and how it could be better spent.
Neither your grandfather Larry or I wanted those kinds of images in our brain. So we the channel and deleted the recording. Now I wonder what you as a teenager would do, and what types of music and music videos you watch. I say boycott Beyonce, and don't buy her music, or at least comment on social media somewhere how distasteful and harmful this could be making people, especially young ones, think this is ok!
What do you think?
Love, Grandma Pat
PS. I just heard that Lemonade is being promoted as a project about "every woman's journey of self knowledge and healing," and throughout the film, prominent title cards  follow the steps of grief: Intuition, Denial, Anger, Apathy, Emptiness, Accountability, Reformation, Forgiveness, Resurrection, Hope, Redemption. But my goodness, I couldn't get past the initial images … let's get to healing and forgiveness other ways!