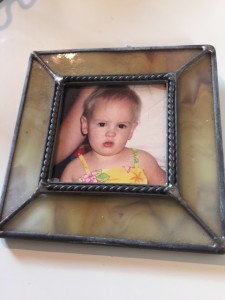 Each September some 70 million American grandparents celebrate National Grandparents' Day, but countless numbers will not because they are alienated or estranged from their adult children and thus their grandkids. Ironically, the official flower of this holiday is the forget-me-not. None of us want to be forgotten, yet millions of grandchildren are being kept from a relationship that studies have shown could be of utmost important to them. A Brigham Young University study of over 400 5th graders found that "grandparents matter above and beyond parents . . . and can significantly affect the children's academic, psychological, and social development."
Just as having a child opens the door to a deeper level of love, grandparenting takes that even further. For those of us who don't get to share our love with our grandchildren: yes, it hurts and yes, we can get help to heal the hole in our hearts. There are lots of ways we can begin to heal the separation and get help to move toward reconciliation. Alienated Grandparents Anonymous, Inc (www.aga-fl.org) that has chapters and support groups in 50 states and 12 countries, find a group of your own or start one. This website is rich with resources.
Dr. Joshua Coleman (psychologist and author of When Parents Hurt: Compassionate Strategies When You and Your Adult Child Don't Get Along) offers Free Q & A sessions on Mondays and Advanced Webinars Tuesdays. Get on his mailing list for a wealth of resources on estranged grandparenting. www.drjoshuacoleman.com.
On Thursday September 8th at 5:30pm PDT – 7:30pm CDT – 8:30pm EDT, I will be hosting with Aaron Larsen of www.grandparentsacademy.com How to Leave A legacy of Love online and offline, an online training call about things invisible or estranged grandparents can do while other grandparents are celebrating. It can be accessed through your phone and/or web browser. Sign up in advance to claim your spot…  What you'll hear…
• Social Media – How to use Facebook & other Digital sites on Grandparents Day.
• Letters of Healing – How to use writing as a healing process… including the "SSS" and SNS" letters.
• Special Surprises – We can't tell you now but we think you'll love them!
WARNING: Space is limited and LIVE training calls like this do tend to fill up fast…This one will be no exception. So claim your spot on the call @ http://grandparentsacademy.com/gday2016