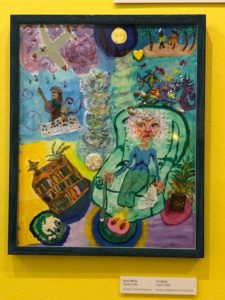 I just spent an hour very moved by a multi-media exhibit on Seniors and Isolation at the Santa Cruz County Museum of Art and History (MAH santacruzmah.org We're Still Here. Experience what social isolation feels like in this powerful exhibition created by 186 seniors and advocates in our community).
I will say it was depressing, but using my teachings about language-ing, i.e. I will not own I am depressed, but that I was and still am feeling depressed. The fabulous photography and statistics gathered on the percentages of this county's seniors who are alone, without friends or family nearby, are un-nerving to this 74-year old. To think of the scope of this nationally can be overwhelming.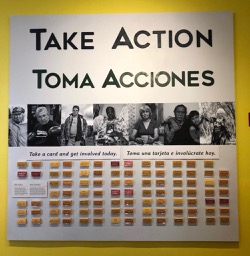 Several parts of this show contained items where people could take action to people in need and leave empowered to create change. I pulled three cards from dozens on the final wall of ways I could specifically help with contact organizations listed on the back. Mine were "Be a weekly phone check-in buddy" "Help a senior in your neighborhood" and "Help seniors fill out their Advance Care Directives." So blog buddies, check in and hold me accountable to giving service, and being great-full for the many connections and love I have right now.